Career Highlight
Commissioned by the Windsor Hotel to inscribe the front page of the guest book for the Royal Wedding Ceremony of Prince Harry and Miss Meghan Markle.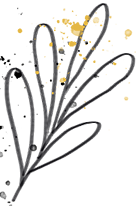 Calligraphy has always been my passion since I was very little, all the kids my age were playing with dolls, and dollhouses, but all I loved to do was recreate people's handwriting; especially when I saw stylish handwriting from my teachers, my parents or my peers – It was a joy to try mimic them. Gradually, I developed a talent to be able to instantaneously change my handwriting style. 
As resources were scarce and the art of calligraphy was unheard of at the time, I resorted to books to self-teach myself this elegant art. In 2009, I had a chance to properly train myself at the Royal Melbourne Institute of Technology and refined my professional skills with paralleled dip-pens. I have been studying & performing calligraphy for more than 20 years, am flexible with a diverse range of styles and am equally adept at contemporary calligraphy techniques, brushes and traditional copperplate. 
I work closely with several renowned corporate clients and celebrants, event organizers, home decoration co. and many bride-to-be(s). My client base is expanding as the word of mouth from my existing customers. Every commission is given complete dedication, which gives an elegant and classy touch to your weddings and events.
Do drop me a note if you need more information, I am just an email and a call away. 
Zinnia Cheng
Behind the calligraphy
Historically, human have been using letters and symbols since the beginning of time. Our forefathers used symbols on rocksand walls to tell stories. Beautiful and meaningful stories.
Simple and beautiful handwriting sends a message beyond what you actually write in the note. It says you are fastidious and you pay attention to detail. Most importantly, you are saying to your loved ones – they matter.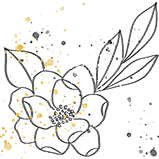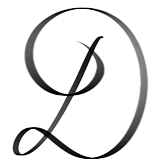 Want a Custom Calligraphy Project?
Send me your ideas and thoughts I'll get back to you.